The Digital Marketing Guide on Meta Technologies
Dec 17, 2022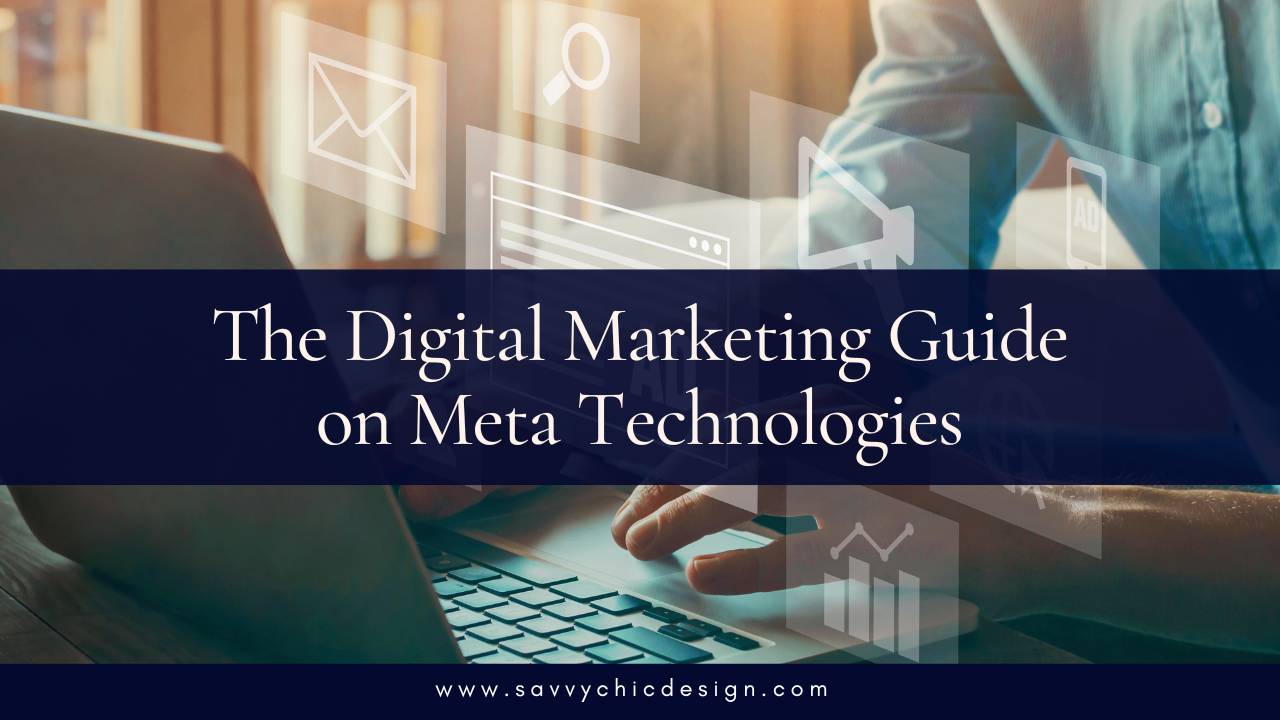 Digital marketing involves marketing to consumers through a number of digital channels.
For digital marketers out there, you'd probably already know that Meta opens up a lot of opportunities for you to get your brand out in the limelight. If you still haven't known that, then you're missing out on a gigantic piece of that marketing cake.
What are Meta technologies?
Meta technologies comprises multiple social media platforms created by Meta that have their own distinct uses, especially in the business world. These apps include Facebook, Facebook Messenger, Instagram, and WhatsApp.
According to Meta themselves, over 3 billion users rely on Meta technologies on a monthly basis in building connections. When it comes to businesses, Meta technologies are used to strengthen their relationships with their customers and potential clients. Not only that, Meta technologies offer a wide range of ways for you to tell stories and share updates to customers and their communities.
Facebook
Facebook is a great way for businesses to directly engage with their clients, customers, potential clients, you name it. It's a one stop shop for anyone wanting to grow their business, mostly because you get to spend $0. Hooray!
Facebook Pages
This is where businesses can add personalized information about who they are, what they do, what services they can provide, their working hours, their location, and anything else that helps their customers find them. This is also a place where businesses can stay in touch with their customers through posts about updates, new services they offer, some freebies and discounts, and more!
Engaging with Online Communities
Businesses can create and join groups as a way to engage with people within that community. Engaging with people from these communities can be through messages, forums, or anything else that supports communication between the business and the customers.
Facebook Shops
Shops are exactly what they sound like, they are digital stores where people can just sell their product or services online. With this tool, they can also customize the look and feel of the shop.
Instagram
Compared to Facebook, Instagram is often seen as a resource for learning about brands and trends. It's also better for influencer marketing and free exposure. People who are looking for product recommendations tend to use Instagram rather than Facebook.
Instagram Business Account
Converting your personal profile into a business account unlocks additional features and access that are specifically tailored to growing your own amazing business! Just like with Facebook, a business account allows you to grow your business through engaging with your audience. But that's not all, you can also track your performance through accessing the "insights" feature. This allows you to learn more about the trend and your content's performance. You are also able to view the metrics for specific posts, reels, lives, and stories so you can more accurately see how each of them performed.


Instagram Posts
With instagram posts, you can share multiple photos and videos that market the business. However, it is important to create a cohesive visual aesthetic for your brand. Something that makes customers and potential clients automatically associate posts with your brand. Posts that give your business a sense of identity.
Instagram Reels
Instagram reels are short-form videos that are entertaining and creative. Instagram reels get 67% more engagement than standard Instagram videos and photos. Instagram reels also get a much higher view rate. So if you want people to engage with your brand more, creating entertaining and creative reels is the way to go.
Instagram Stories
Instagram stories are built to let brands share quick photos and videos that highlight what makes them unique among the competition. But remember, a high quality instagram story gets more views than multiple mid-tier stories. Posting one eye-catching story per day is already enough to get people more aware of your brand. Instagram stories are just as effective in growing your business just as much as regular posts do.
Instagram Live Videos
Going live on Instagram gives you an opportunity to promote your products, engage with potential customers, and increase your reach. Every time you go live, your followers will get an in-app notification making them more likely to view the live feed.
Meta Messaging Apps
Both WhatsApp and Facebook Messenger are two apps that are unique in their own way when it comes to messaging. Both are great when it comes to messaging with customers and clients. However, there are a few things you should know about these two. Let's check them out.
WhatsApp
The main thing that separates WhatsApp from other competitors is its end-to-end encryption feature. An end-to-end encryption doesn't allow third parties to access the data being stored or transferred. This means that WhatsApp is generally safer and more secure when it comes to messaging.
Once your business profile is created, you'll be able to create instant replies and greetings when communicating with customers directly via the WhatsApp business account.
Is your business currently unavailable? No problem, WhatsApp also has a feature called "away messages" where the app would automatically tell a customer when a business is unavailable and when they can expect a response.
Messenger
Just like WhatsApp, Facebook Messenger (or just "Messenger") allows businesses to answer questions and queries from customers.
Here are unique ways that your business can connect with people:
Website Plugins
It's a simple way of chatting that allows people to chat with businesses on their websites and in Messenger. With this plugin, customers can transition back and forth seamlessly without losing the conversation's history!
M.me links
These are URLs that are attached to your Facebook Page. It redirects people to a page or conversation in Messenger.
Ads that click to Messenger
Ads that include a "send message" button open directly to conversations with your business which helps generate leads, increase transactions, answer questions and offer support.


If ever you're in need of help with creating and managing your business' online presence, SavvyChic Design is more than happy to accommodate you!
Stay connected with news and updates!
Join our mailing list to receive the latest news and updates from our team.
Don't worry, your information will not be shared.
We hate SPAM. We will never sell your information, for any reason.